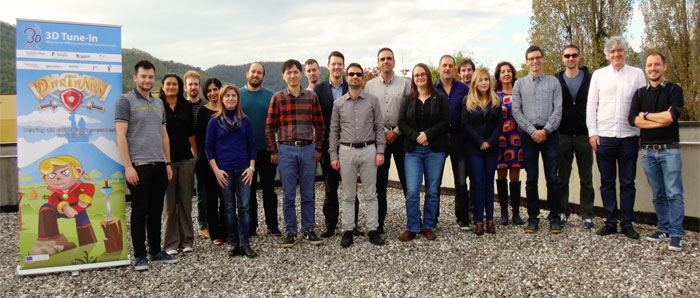 What happened in Montegrotto?
By

NLKTeam

on Wed, 11/09/2016 - 17:30
On 25th, 26th and 27th of October, the Fourth 3D Tune-In Project Meeting was held in Montegrotto Terme (Italy). Audiologists and hearing aid experts were also involved as participants in the first app-testing workshop!
The meeting focused on exploring the gamified applications developed by Vianet, XTeam, Nerlaska, Reactify and GNHearing, as well as the 3DTI Toolkit beta-version, launched in September.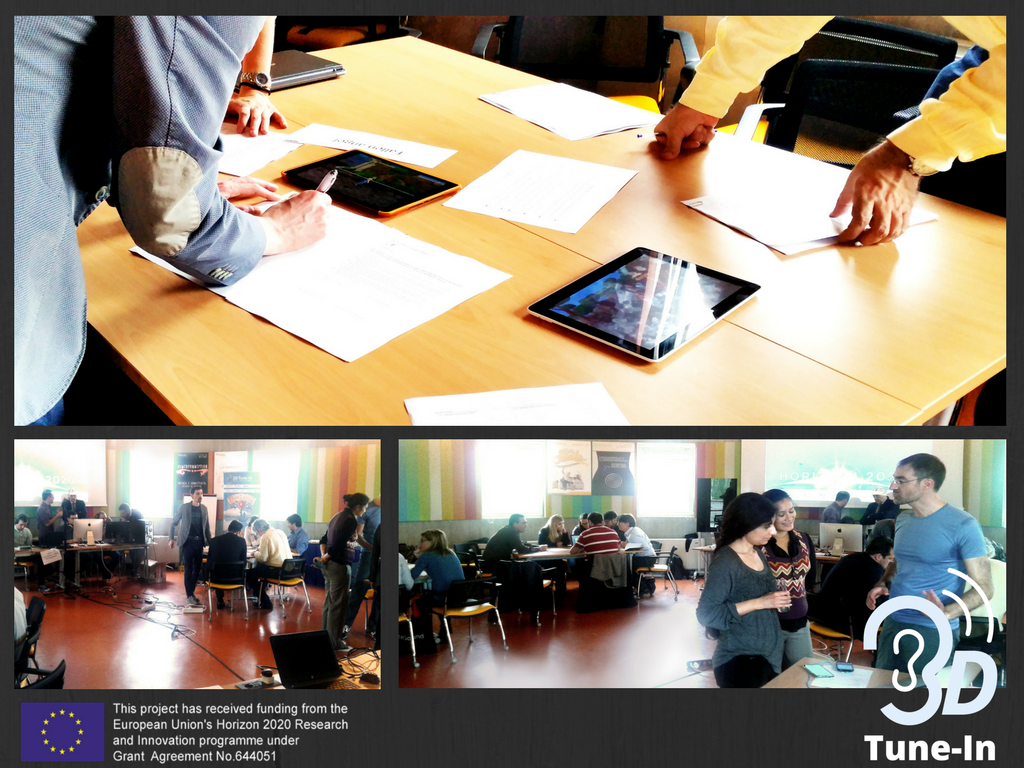 Antonio Mancuso (University of Milan), Sara Ghiselli (Neuroscience Department, University Hospital of Padova), Alessandro Martini (Neuroscience Department, University Hospital of Padova) and three GN Hearing experts (Marco de Stefano, Simone Rossetto and Francesco Orlando) took part in the workshop. These six experts and all partners gave feedback to the developers in order to improve the games and apps designed and developed until now.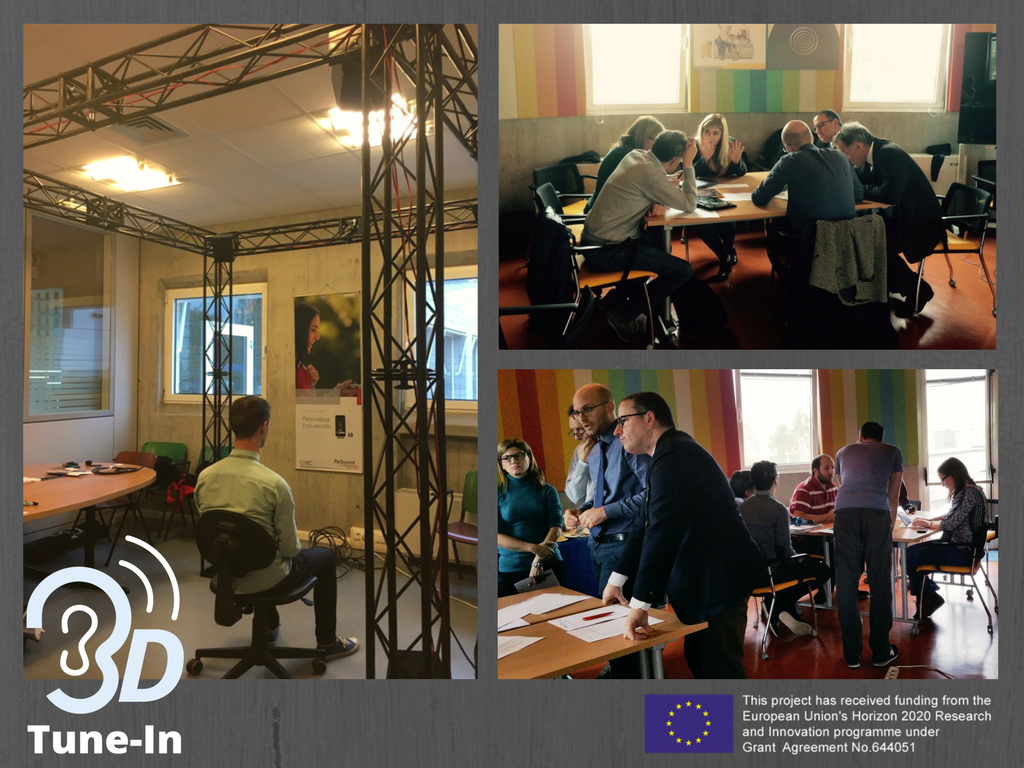 The process to test prototypes and beta versions were based on a heuristic evaluation considering the following criteria, divided into five groups:
Audiological elements, including items such as "Are the hearing challenges appropriate?"
Game play, analysing, among other items, the set of problems and challenges that a user faces in order to score points, the games story-line and characters.
Game mechanics, discussing about the procedures and rules of each game (goals, player actions, what happens when they play, levels, rewards, etc.).
Game usability, by exploring the interfaces and elements the user applies to interact with the game (e.g. mouse, keyboard, controller).
Accessibility, with questions such as "Is the design suitable for older adults and those with hearing loss?".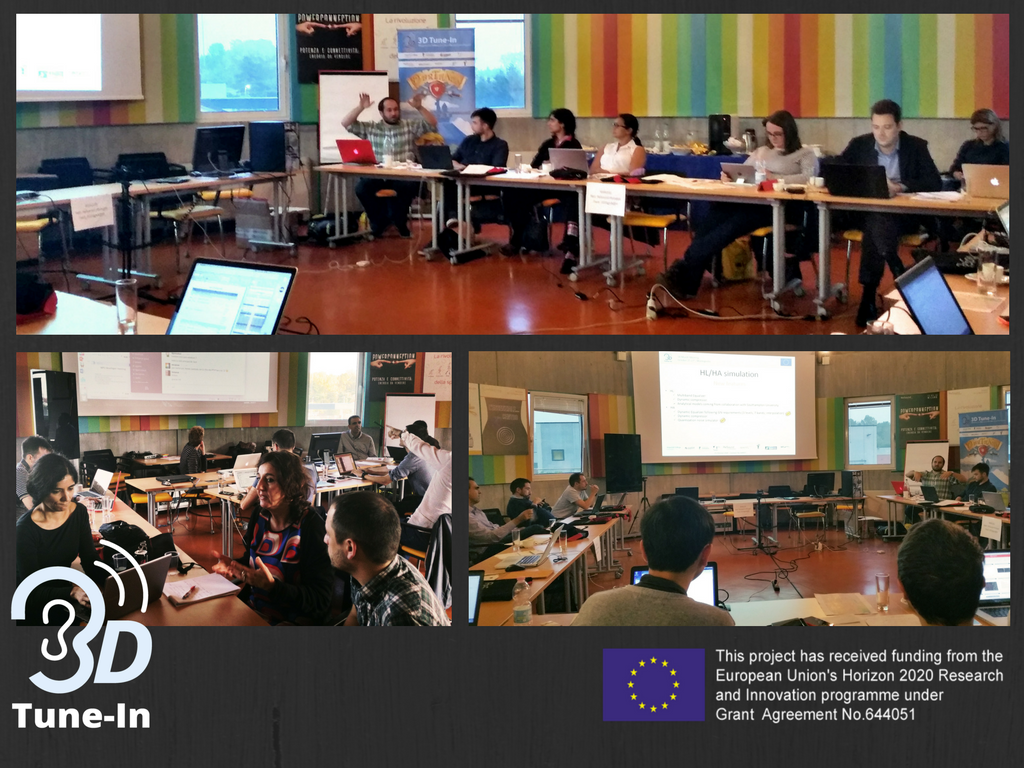 The meeting was an excellent opportunity to enjoy the project achievements and have fun! We will come back to you soon with more news!