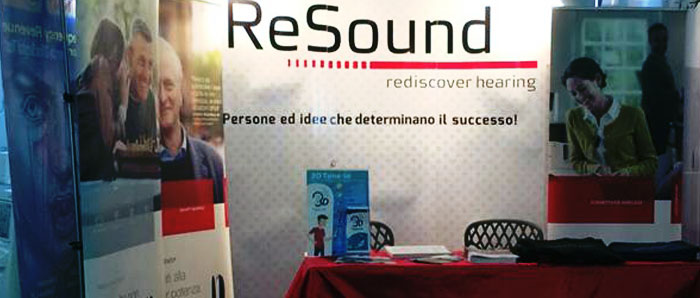 3D Tune-In, presented to the Audiologists community in Rome
By

NLKTeam

on Fri, 06/17/2016 - 14:26
From the 25th to the 28th of May, the National Congress of the Italian Society of Otorhinolaryngology and Head and Neck surgery (SIO) was held in Rome.  SIO Congress is considered the most important event for experts of ENT (Ears, Nose and Throat).  The event was attended by otorhinolaryngology physicians and audiologists from Italy and other European countries, as well as by hearing aids manufacturers and other industry players.
Hearing loss was an important topic in most of the discussions. Prof. Filippi, President of the SIO, underlined the relation between hearing loss and the ageing population, including also some environmental issues, such as sound pollution.  
The effects of hearing impairment on the individual's social life, and the direct and indirect costs for the whole society are important issues to be dealt with for those individuals with hearing loss. This underlines once more the need for more research in this field.
Experts suggested two key elements for more effective treatment and prevention of hearing pathologies: a multidisciplinary approach and technological innovation. Both are key elements within the 3D Tune-In project. Consortium partners found in this context an excellent opportunity to link with other companies, entrepreneurs and health professionals, and to show how gamification and serious games can improve the diagnosis of hearing loss, while raising the awareness and use of the most advanced but complex features of digital hearing aids.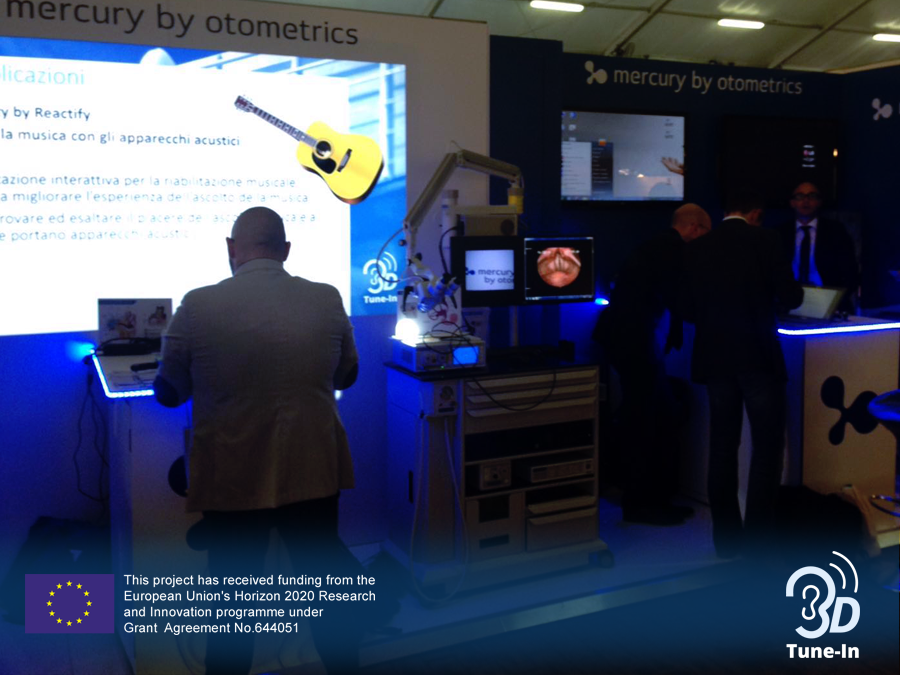 The idea of using games and 3D technologies in hearing loss treatment is attracting the attention of professionals, who expressed their interest in the 3D Tune-In project 
Next year we will be able to show some demos, allowing attendees to test and give feedback to the 3D Tune-In developers! The 103rd National Congress SIO has given us the opportunity to participate to round tables, practical courses, training, video sessions, communications and e-posters.  We had the chance to meet and engage with more than 200 potential users! 
So…we are on the right track, and very keen to move forward!