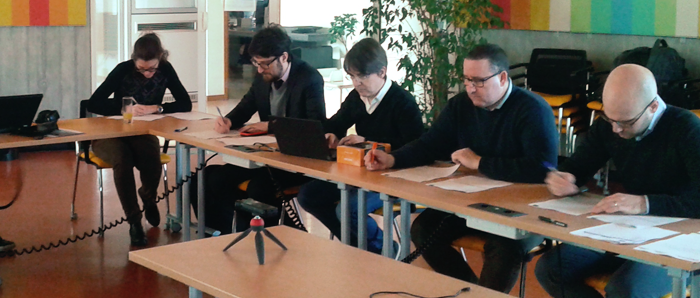 Our Workshops: what was going on?
By

NLKTeam

on Wed, 02/22/2017 - 13:29
From the 13th to the 21st of February, all app prototypes developed within the 3D Tune-In project were tested by end-users and experts in two workshops, organized by the University of Nottingham and GN Hearing respectively.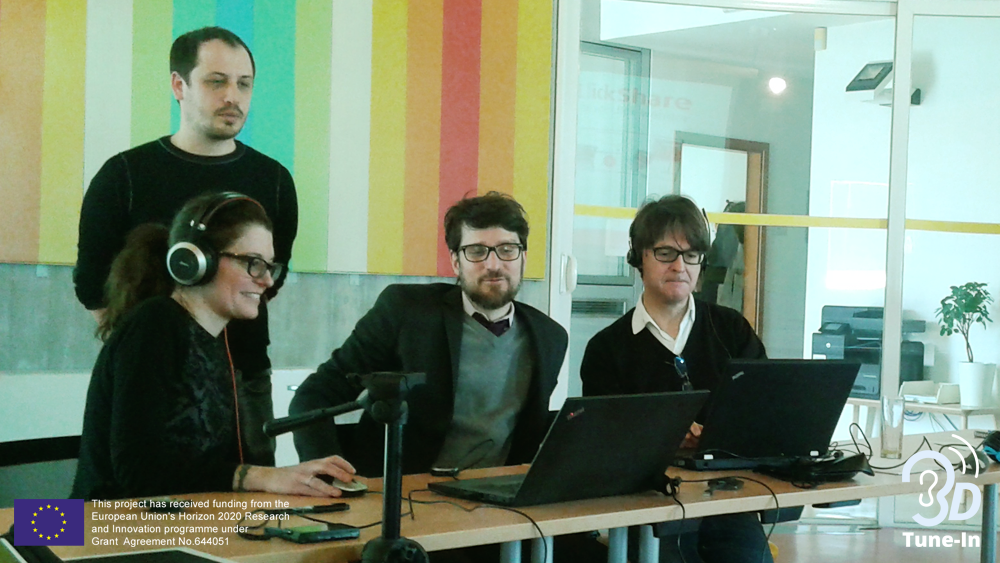 The University of Nottingham tested the 3DTI apps with two user groups in February: 8-12-year-old children without hearing loss and adult hearing aid users. They conducted evaluation sessions lasting 2.5-3 hours during which pairs of participants tried out two apps and then took part in paired interviews. Dartanan and Darius' Adventure were evaluated by 20 children who answered questions related to the usability and enjoyment of the games. Children were very entertained by both games which raised awareness of hearing loss. 
Additional evaluations with 14 adults took place at the University of Nottingham, a local retirement village, and Imperial College in London. Adult hearing aid users ranged from those who were severely deaf to those with moderate hearing loss; this presented challenges in evaluating Play & Tune, although most participants greatly enjoyed Musiclarity. Participants were able to provide good feedback for ways to improve all of the apps and the developers will take this into consideration to ensure the right challenges are provided for the intended users of each app.
GN also hosted and managed a new evaluation workshop specifically aimed at audiologists. Four audiologists and one ENT doctor (Ear-Noise-Throat) took part to the workshop. The evaluators tested and played the app prototypes in groups of two or three and each evaluator had the opportunity to play for one hour. After a brief introduction to explain the workshop organization, the five experts started testing, playing and discussing about the games. The technical aspects were deeply analysed particularly the ones related to audio, sound localization and equalization. The discussion focused on playability, suggestions for improvement, goals definition and consistency of the games.
When developing applications for individuals with hearing loss, a very complex set of issues and individual characteristics need to be considered; the universal adaptation of the games and apps developed during the project lifecycle ensures their long-term sustainability and, also, their usability and user-friendliness. 
Thanks to these workshops, we have a clearer idea on how to meet the challenges related with adapting and improving games and apps specifically created for people with hearing loss.